The Abolition of Man
The Thinking Fellows conclude their reading of The Abolition of Man by C.S. Lewis.
This work ends with a brutal prognosis of society and the loss of objective truth. The Fellows note the prophetic realities of Lewis' writing. The episode ends with a hint at the following episode highlighting a Christian response through vocation.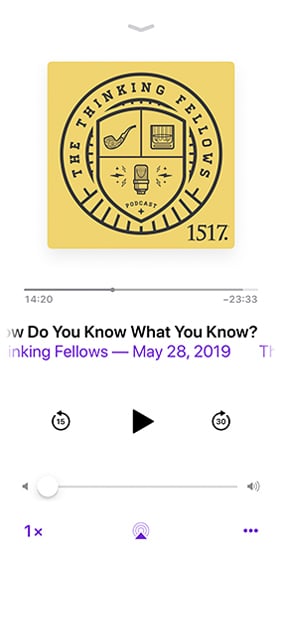 Subscribe to the Thinking Fellows
Subscribe (it's free!) in your favorite podcast app.
Apple Podcasts