J.R.R. Tolkien
The Thinking Fellows discuss the life and work of J.R.R. Tolkien.
Tolkien's fantasy worlds have helped shape and define the entire fantasy genre of literature as it is read today. As a devout Roman Catholic, Tolkien kept a philosophy of religion central to his use and understanding of literature.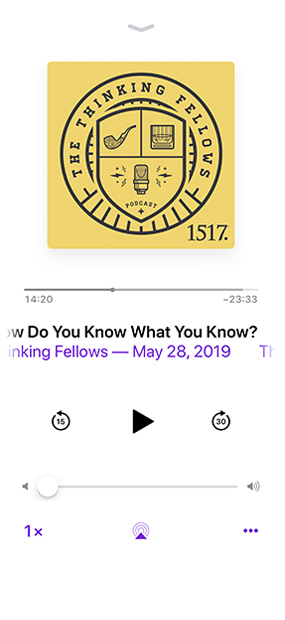 Subscribe to the Thinking Fellows
Subscribe (it's free!) in your favorite podcast app.
Apple Podcasts