93: Martin Luther, "Erasmus's way of reasoning does not let God be God" from "The Bondage of The Will"
Break the cycle. Rise above. Focus on letting God be God. Gillespie and Riley read and discuss Martin Luther's treatise on the Bondage of The Will. This episode, why Erasmus, deep down, doesn't want to let God be God for him. Also, why we let God's Word stand unless we need it to take a knee.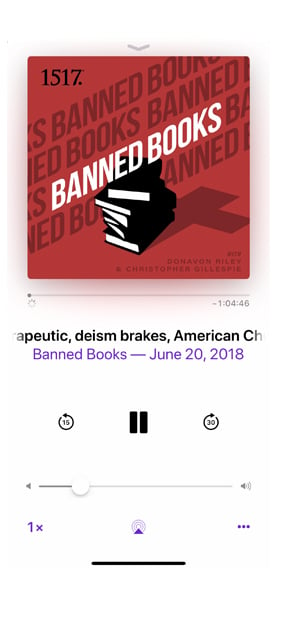 Subscribe to Banned Books Podcast
Subscribe (it's free!) in your favorite podcast app.
Apple Podcasts