Two Kingdoms
The Thinking Fellows return to their Loci topics in episode 23. Drs. Keith, Rosenbladt, and Francisco discuss the history and purpose behind Two Kingdom theory while also covering its limitations. Sit back, relax, grab a drink, and enjoy the show.
Featured:
History, Law, and Christianity
Facebook
Twitter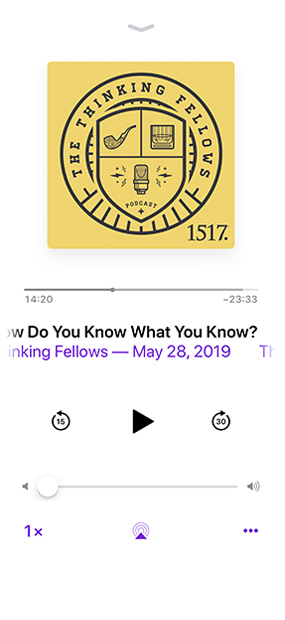 Subscribe to the Thinking Fellows
Subscribe (it's free!) in your favorite podcast app.
Apple Podcasts