Season 1, Episode 6: First Promises
This is the best part of our great story! Cindy and her children focus on God's First Promises both in Genesis 3:15 and 3:20-21. Here we all learn about a Savior that is coming, and has already come, to renew and forgive God's people.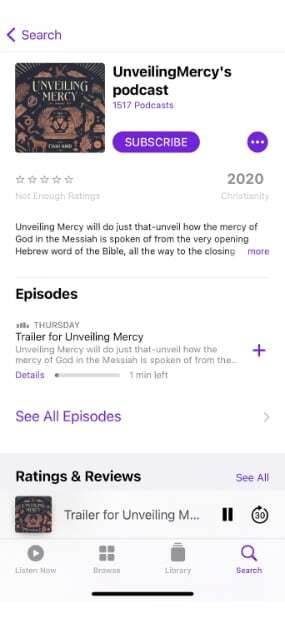 Subscribe to Unveiling Mercy Podcast
Subscribe (it's free!) in your favorite podcast app.
Apple Podcasts