A Time to Be Thankful
The Thinking Fellows discuss and describe the things they are thankful for this year.
While somewhat cliche, the fellows all explain how they have been blessed by their families and the work of 1517. Scott gives a helpful reminder that even though social times are changing and challenging, life is still very comfortable and good for many people, and we have many reasons to give thanks for God's blessings.
Giving Tuesday is next week. All donations made on Giving Tuesday will be matched. Thank you for supporting our podcast.
---
Dear Reader…
We hope you enjoyed this article. Today is Giving Tuesday, an international day of giving, and we are asking our readers to support our ministry.
Millions of people have heard the Gospel proclaimed through articles, podcasts, videos, and books produced by 1517 over the past ten years. Thousands of people support us financially – keeping our content free and available for everyone. Today, we aim to raise $220,000 to support our work for 2023. Will you join us today?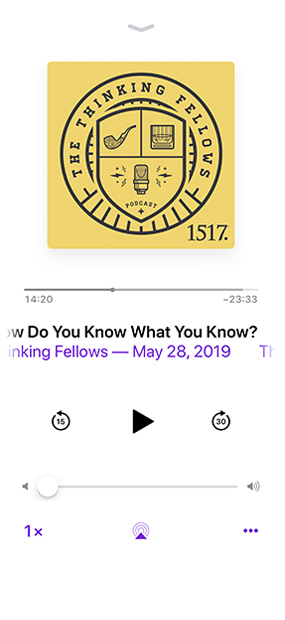 Subscribe to the Thinking Fellows
Subscribe (it's free!) in your favorite podcast app.
Apple Podcasts