97: Martin Luther, "Scripture with Its 'Internal' and 'External' Clarity" from "The Bondage of The Will"
What about the reality we left behind? Gillespie and Riley wrap up (but, not really) their series on Martin Luther's treatise on The Bondage of the Will. This episode, Erasmus and Luther butt heads about how to interpret Scripture. Luther lays out how he interprets Scripture, which will form the rest of his argument about the relation (or lack thereof) between free choice and salvation.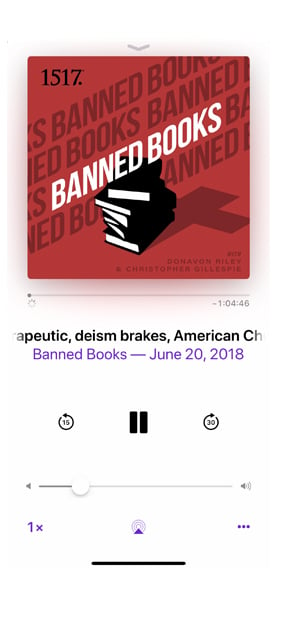 Subscribe to Banned Books Podcast
Subscribe (it's free!) in your favorite podcast app.
Apple Podcasts