88: Martin Luther, The Two Kingdoms from "The Bondage of the Will"
Look: You've Got Two Choices, Well, Maybe One... Or None. Gillespie and Riley read and discuss Martin Luther's work on The Bondage of The Will. This week, the discussion focuses on where there's room for choice [as regards to our salvation] when right and left-hand kingdoms are already ruled by Christ and Satan.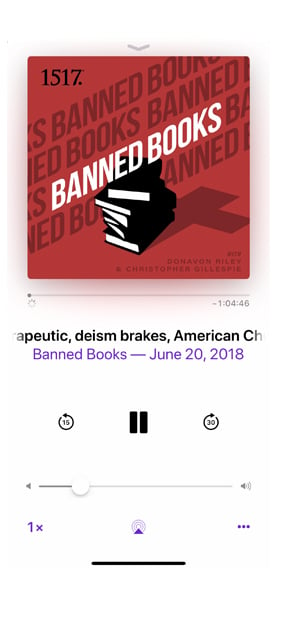 Subscribe to Banned Books Podcast
Subscribe (it's free!) in your favorite podcast app.
Apple Podcasts