C.S. Lewis - The Fall of Man from "The Joyful Christian"
And I'm Free, Free Falling... Gillespie and Riley read and discuss C.S. Lewis' meditation on the Fall into Sin. They go deep into the subjects of free will, dualism, retributive justice, and why discussing sin isn't as easy as we'd like.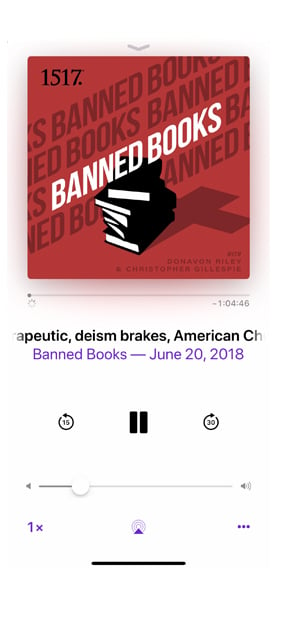 Subscribe to Banned Books Podcast
Subscribe (it's free!) in your favorite podcast app.
Apple Podcasts