The Bondage of the Will
On this episode of the Thinking Fellows, Dr. Jim Nestingen stops by to talk about Luther's book the Bondage of the Will. This episode is filled with profound wisdom, great stories, and a whole lot of fun. Sit back, relax, grab a drink, and enjoy the show.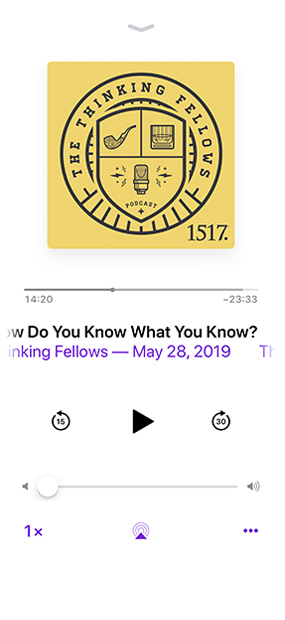 Subscribe to the Thinking Fellows
Subscribe (it's free!) in your favorite podcast app.
Apple Podcasts