The Arrow of Conviction
Dr. Paulson explores another violent metaphor from Luther, the arrow of conviction.
Here we find how knowledge of God through the Law convicts the sinner. Paulson describes Luther as doing pastoral care by identifying the soul's sickness before attempting to cure it.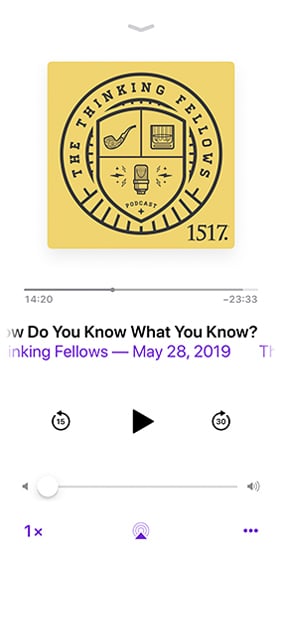 Subscribe to the Thinking Fellows
Subscribe (it's free!) in your favorite podcast app.
Apple Podcasts