I Believe in God the Father Almighty
Caleb is joined by John Hoyum and Kelsi Klembara to talk about Luther's explanation of the first article of the Apostles Creed.
The first part of the Creed emphasizes God's care for his creation. Luther, focuses on how God is not just an ambiguous creator but our Heavenly Father.
Show Notes: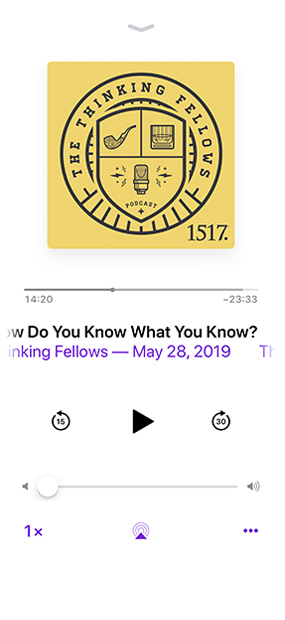 Subscribe to the Thinking Fellows
Subscribe (it's free!) in your favorite podcast app.
Apple Podcasts