Episode 5: Jack and the Beanstalk
On this episode we recall the story Jack and the Beanstalk, discussing God's Kingdom and its perceived insignificance, also drawing connections from this fairy tale to the biblical account of David and Goliath. We were inspired by an essay by J.R.R. Tolkien called "On Fairy Stories". Ultimately, these fun stories stir up simple truths about ourselves, our God, and the greatest story we know in the Gospel of Jesus Christ.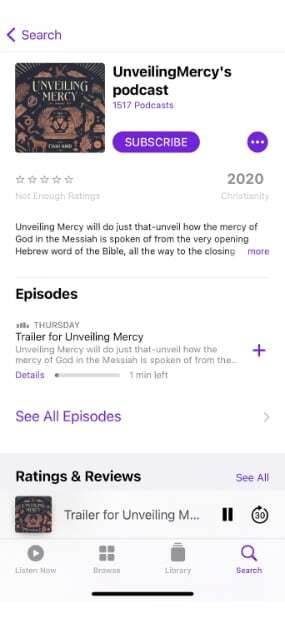 Subscribe to Unveiling Mercy Podcast
Subscribe (it's free!) in your favorite podcast app.
Apple Podcasts