Daughter: What is Your Story?
Family Style Theology encourages theological conversations with children of all ages. In this series, Daughter, teenage girls from ages 13-22 gather to discuss our greater story found in the Word of God. Together we talk about knowing the truth about ourselves and discovering God's truth in the Bible according to His story in Genesis 1, Psalm 139, and John 1.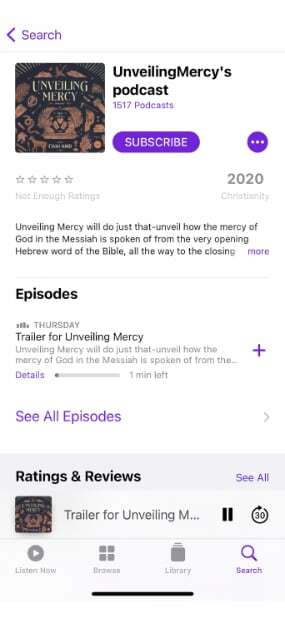 Subscribe to Unveiling Mercy Podcast
Subscribe (it's free!) in your favorite podcast app.
Apple Podcasts