121: Friedrich Nietzsche, Christianity is Called the Religion of Pity
All right, let's put a pin in this, I gotta help your pathetic faith. Gillespie and Riley continue to read and discuss Friedrich Nietzsche's "Antichrist." How does the Christian church promote weak piety and a denial of life? How does Christianity as a religion of pity weaken believers and society? What happens to Christianity when it mixes philosophy and theology together?
Text: The Antichrist (1888), Aphorisms 7 & 8
Show Notes:
Questions? Comments? Show Ideas? Send them to us at BannedBooks@1517.org. And, of course, share us with a friend or two!
Please subscribe, rate, and review us on the following Podcast portals and apps:
You can also like us on Facebook and follow us on Twitter.
We're proud to be part of 1517 Podcasts, a network of shows dedicated to delivering Christ-centered content through weekly, monthly, and seasonal audio platforms. Our podcasts cover a multitude of content, from Christian doctrine, apologetics, cultural engagement, and powerful preaching.
Support the work of 1517 today.
And lastly, don't forget Gillespie's coffee for your caffeinated needs and especially the 1517 Reformation Roast.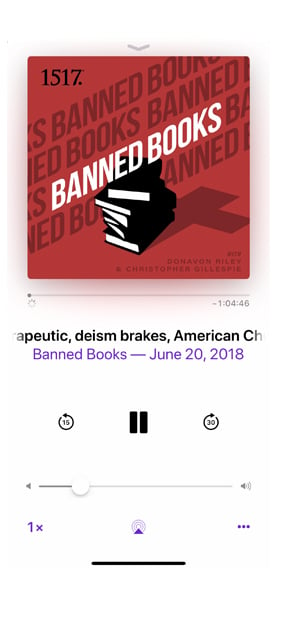 Subscribe to Banned Books Podcast
Subscribe (it's free!) in your favorite podcast app.
Apple Podcasts