Season 1, Episode 5: First Consequences
The story continues in Genesis 3 when Cindy and her children talk about God's curses on His Creation: the First Consequences for Sin. Together they will discover how God's good creation changed, not only for the first man and woman, but also for us today.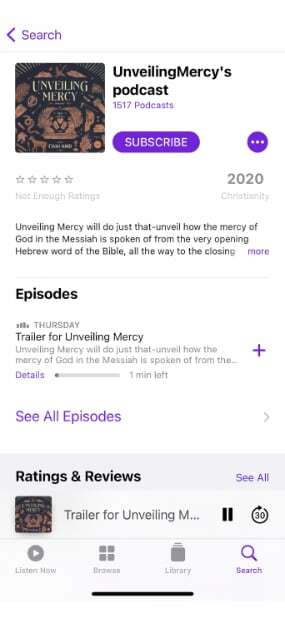 Subscribe to Unveiling Mercy Podcast
Subscribe (it's free!) in your favorite podcast app.
Apple Podcasts