Season 2, Chapter 2, Episode 4 with R.J. Grunewald
In this chapter's "bonus" episode, both Debi and Producer Dan talk with a guest from Chapter One of this Season, R. J. Grunewald. R.J. is writing a book about those who have left the church for one reason or another, and are, as he puts it, "left for dead." We discuss R.J.'s research and how we might talk about the faith and the church for those who think they've had enough.
Welcome to season two of the Soul Of Christianity: Stop, In The Name Of Love (Before You Leave the Church).

In this season, Debi talks with people who have a troubled relationship with the church- maybe they have left the church altogether, or stopped going for any number of reasons. Debi talks with them and then one of her gracious theological friends about how we might think through the issues.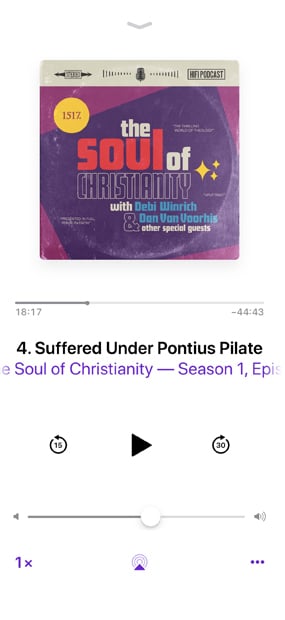 Subscribe to The Soul of Christianity
Apple Podcast