Season 2, Chapter 2, Episode 2 with Bruce Hillman
In this episode, Debi talks to Jason in New Jersey—a man who grew up with some kind of faith, seemed to lose whatever he had, and now has questions as to whether any of it is with it at all. After talking to Jason, Debi talks with Pastor Bruce Hillman, also from New Jersey, about Jason's plight. Pastor Hillman is an exceptionally well-read and fun conversation, and he and Debi discuss reasons for leaving, for doubting, but ultimately resting in Christ Alone.
Welcome to season two of the Soul Of Christianity: Stop, In The Name Of Love (Before You Leave the Church).

In this season, Debi talks with people who have a troubled relationship with the church- maybe they have left the church altogether, or stopped going for any number of reasons. Debi talks with them and then one of her gracious theological friends about how we might think through the issues.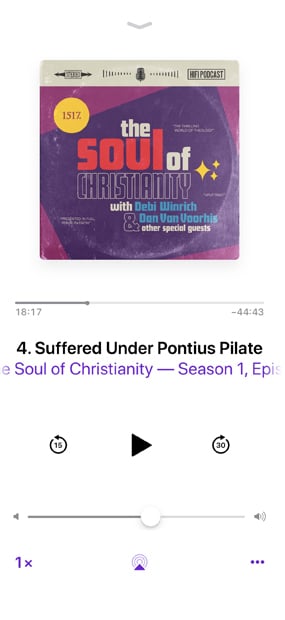 Subscribe to The Soul of Christianity
Apple Podcast