Season 2, Chapter 1, Episode 4 with Nickolas Butler
On this special bonus episode, Debi (and producer Dan) talk with Nickolas Butler. Nik is the best selling author whose recent book "Little Faith" deals with faith, church, family, and loss. Both Debi and Dan read the book and wondered, "What kind of relationship Butler has with the church?" And so Debi contacted him, and he was willing to come on the show and talk about the book and his complicated faith.
Check out Butler's Little Faith here: https://amzn.to/31n83uB
Welcome to season two of the Soul Of Christianity: Stop, In The Name Of Love (Before You Leave the Church).
In this season, Debi talks with people who have a troubled relationship with the church- maybe they have left the church altogether, or stopped going for any number of reasons. Debi talks with them and them one of her gracious theological friends about how we might think through the issues.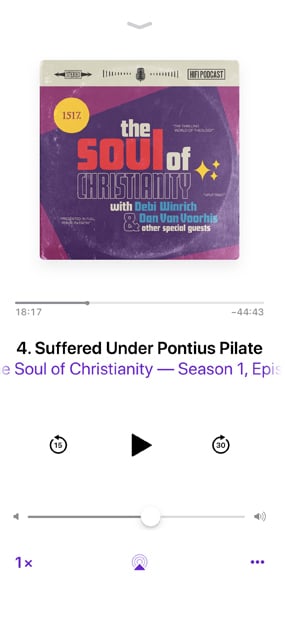 Subscribe to The Soul of Christianity
Apple Podcast