S.1, E.1: I Believe in God the Father Almighty
On the very first episode of The Soul of Christianity we have welcomed one of our favorite authors from mbird.com and the vicar of Grace Anglican Mission in Louisville, KY, Nick Lannon. The Rev. Lannon walks us through the very first clause of the Apostles Creed: "I Believe in God The Father..." and helps us think through issues of creation, our Creator and what it means in light of the Gospel.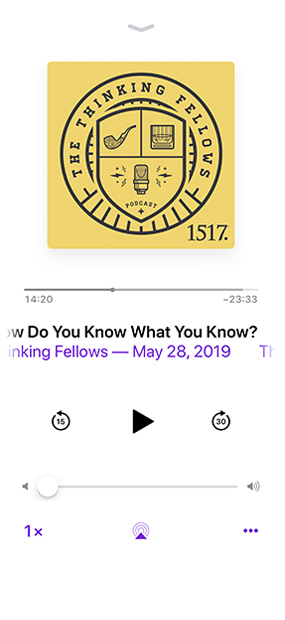 Subscribe to the Thinking Fellows
Subscribe (it's free!) in your favorite podcast app.
Apple Podcasts