Donavon Riley - Blatant Self-Promotion of "Crucifying Religion"
Banned Books Jumps The Shark. Gillespie and Riley read and discuss Crucifying Religion, by Donavon Riley so Riley can have a discussion about himself with himself. It's a meta, meta episode!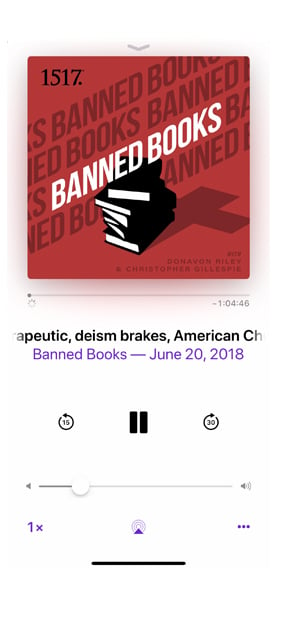 Subscribe to Banned Books Podcast
Subscribe (it's free!) in your favorite podcast app.
Apple Podcasts