Revelation 6:1-17 (Episode 322)
Seals begin to be opened. Horses are released along with war and death. How long must we wait for God to put an end to persecution and suffering? How should we view God taking so long? And who can stand under the wrath of God? Have a listen!
Show Notes:
What's New from 1517:
More from the hosts: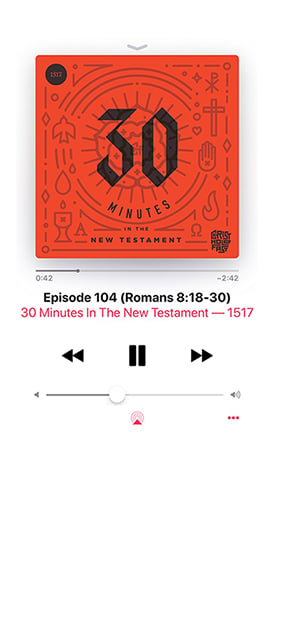 Subscribe to 30 Minutes in the New Testament
Subscribe (it's free!) in your favorite podcast app.
Apple Podcasts