Revelation 3:1-22 (Episode 320)
Don't be lukewarm, eat dinner with Jesus.
Erick and Daniel discuss the last 3 letters written to the churches. Sardis looks alive but is spiritually dead. Philadelphia has no power but has denied the name of Christ. And Laodicea is in danger of being spit out of the mouth of God. Jesus is beating on the door inviting you to dinner. Have a listen!
Show Notes:
What's New from 1517:
More from the hosts: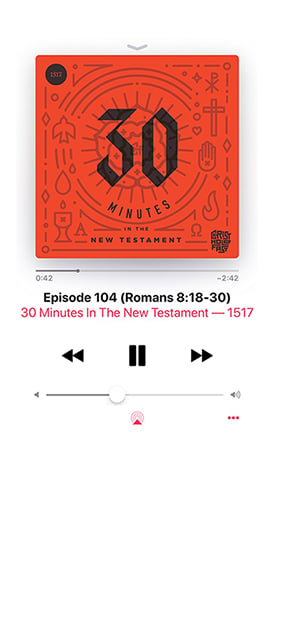 Subscribe to 30 Minutes in the New Testament
Subscribe (it's free!) in your favorite podcast app.
Apple Podcasts