Hebrews 12:1-11 (Episode 296)
Discipline and the author and perfecter of faith.
In light of how those before us have witnessed the faithfulness of God, we are to continue to look to Christ. If you are never disciplined, you are not a child. And Jesus is not only the author of faith, but He is also the perfecter of it. Erick and Daniel discuss all of this. Have a listen!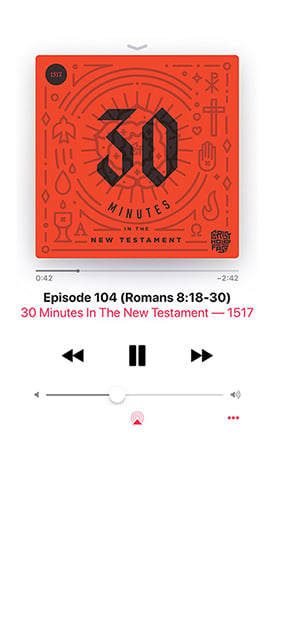 Subscribe to 30 Minutes in the New Testament
Subscribe (it's free!) in your favorite podcast app.
Apple Podcasts