Friday, October 4, 2019
On this day, we remember Cranach the Younger, artist, and neighbor of Martin Luther. We also recognize the publishing of the Coverdale Bible in 1535. The reading is "Jesus Praying" by Hartley Coleridge.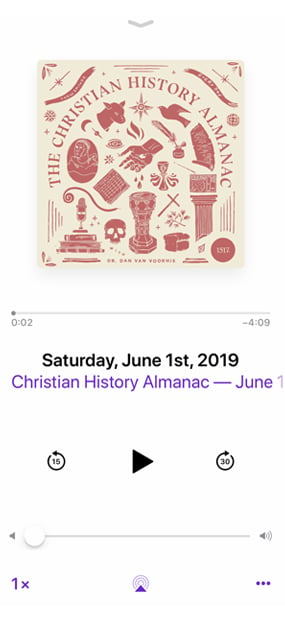 Subscribe to the Christian History Almanac

Subscribe (it's free!) in your favorite podcast app.
Apple Podcast