Friday, September 20, 2019
On this day, we remember two 19th century bishops: Philander Chase, founder of Kenyon College in Ohio, and John Coleridge Patteson, missionary to Melanesia. The reading is "The Carillon" by Ida Gerhardt.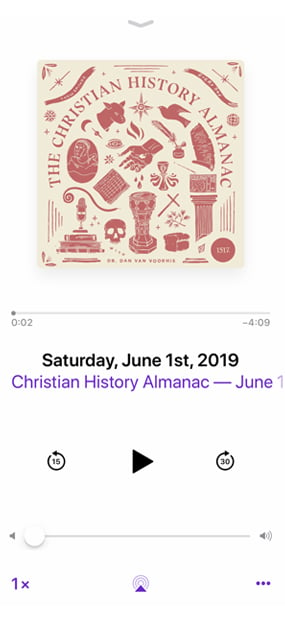 Subscribe to the Christian History Almanac

Subscribe (it's free!) in your favorite podcast app.
Apple Podcast