Friday, September 6, 2019
On this day, the "Pilgrims" set sail on Mayflower in 1620. The notable patriarch of American Lutheranism, Henry Melchior Muehlenberg, was born on this day in 1711. The reading is from "The Ragamuffin Gospel" by Brennan Manning.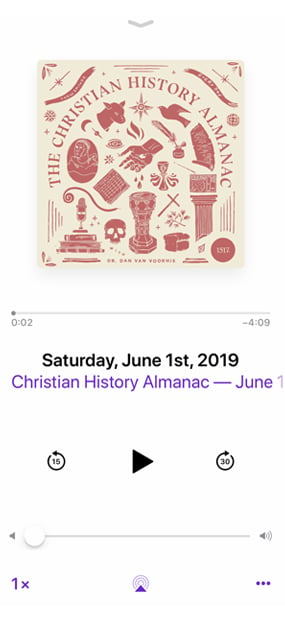 Subscribe to the Christian History Almanac

Subscribe (it's free!) in your favorite podcast app.
Apple Podcast