Saturday, August 31, 2019
On this day, we remember two Biblical figures, Nicodemus & Joseph of Arimethea. On this day in 1688 John Bunyan died, the Puritan author of "Pilgrim's Progress." The reading is from William Blake, "And Did Those Feet."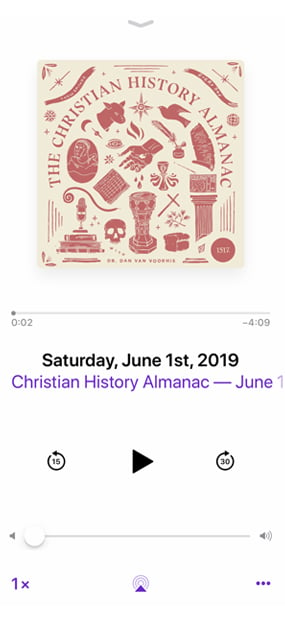 Subscribe to the Christian History Almanac

Subscribe (it's free!) in your favorite podcast app.
Apple Podcast