Wednesday, August 7, 2019
On this day, Pope John XXII of Avignon was elected in 1366, and Frank Buchman, a founder of the Oxford Group, died in 1961. Our reading is by Cliff Ashby, "A Stranger in this Land."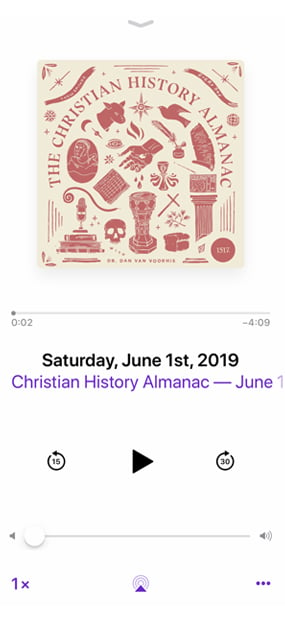 Subscribe to the Christian History Almanac

Subscribe (it's free!) in your favorite podcast app.
Apple Podcast