Thursday, July 25, 2019
Today is the feast of St. James the Greater, son of Zebedee and brother to John. Today is also the day that Thomas A Kempis died in 1471. Our reading is "The Kingdom of Heaven Compared to a Mustard Seed" by Christopher Smart.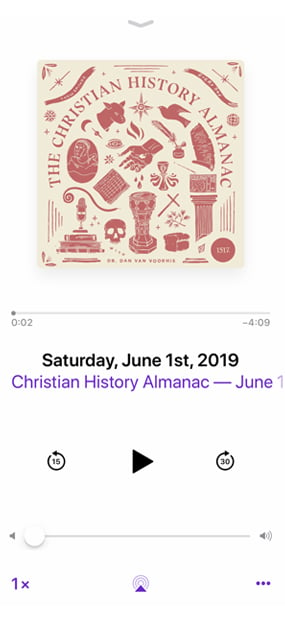 Subscribe to the Christian History Almanac

Subscribe (it's free!) in your favorite podcast app.
Apple Podcast